The Library is closed Monday February 15 in honor of Presidents Day.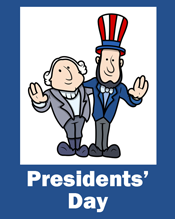 The good news is we will reopen the library doors for browsing and computer use on Tuesday February 16, 2021.  
The open hours are: 
Monday 10am-6pm 
Tuesday 10am-2pm
Wednesday 10am-6pm
Thursday 10am-2pm
Friday 10am-6pm
Library patrons and computer users must properly wear a mask and practice social distancing while in the building.